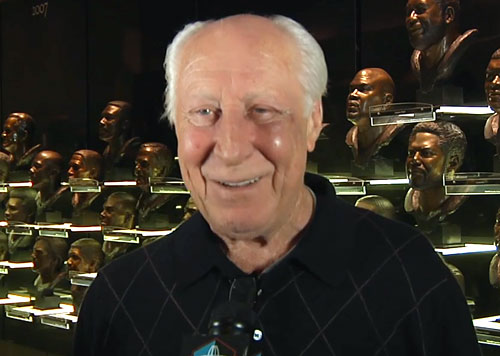 SAN JOSE, CA – Join Super Bowl winner Fred Biletnikoff for an autograph signing in San Jose, CA on October 14th, 2017. Fred Biletnikoff will make an appearance to meet and greet fans and sign autographs and memorabilia at the Raiders Super Bowl MVP's public autograph signing (appearance time to be announced). The event will be hosted by the World of Sports Memorabilia and will take place at World of Sports Memorabilia, 82 S Montgomery St, San Jose, CA 95128. Source: Facebook
Pricing:
Any Item : $59 (includes 1 free inscription)
Photo Op: $69
According to the host's Facebook page, Fred Biletnikoff will be joined by Jim Plunkett plus Marcus Allen at the event. A Super Ticket will be available for premium items, flats, photo ops and inscriptions for all three players:
"SUPER TICKET PREMIUM : $ 225 FLATS : $ 199 PHOTO OPS: $ 199 Includes FREE inscription for EACH player."
For more information please contact the host at 408-286-2151.
Fred Biletnikoff is a former NFL wide receiver who played for the Oakland Raiders from 1965–1978 and the Montreal Alouettes in 1980. After his career as a player Biletnikoff served as wide receiver coach for the Los Angeles / Oakland Raiders from 1989–2006. Biletnikoff is a Super Bowl champion plus Super Bowl MVP for Super Bowl XI. Biletnikoff also is a four-time Pro Bowl selection for 1970, 1971, 1973 and 1974 plus First-team All-Pro for 1972. Fred Biletnikoff was inducted into the Pro Football Hall of Fame in 1988 plus the College Football Hall of Fame in 1991.
Sports Speakers 360 is a booking agent for pro athletes. If you would like to book Fred Biletnikoff for a speaking engagement, appearance or endorsement, contact a Fred Biletnikoff booking agent for fees at 1.855.303.5450.