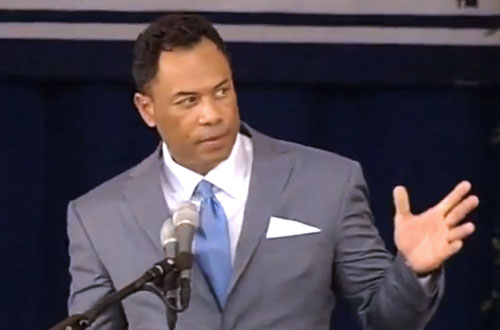 CHANTILLY, VA – Baseball Hall of Famer Roberto Alomar will be at an autograph signing in Chantilly, VA on Sunday, October 15, 2017. Roberto Alomar will make an appearance from 1:00 p.m. to 2:00 p.m. to meet and greet fans and sign autographs and memorabilia at the CSA Show in Chantilly, Virginia. The event will take place at The Dulles Expo Center, 4320 Chantilly Shopping Center, Chantilly, VA 20151. Source: CSA Shows
Pricing:
Small Flat/Baseball: $60
Large Flat: $60
Mini Item or Equipment: $90
Premium Item: $90
Inscription: $30
Photo Op: $60
According to the CSA Shows website HOF items are considered a premium for Roberto Alomar:
"Roberto Alomar HOF items are considered a premium"
Admission on Sunday 10:00 a.m. to 2:00 p.m. is $10, 3:00 p.m. to 4:00 p.m. is FREE. Kids 12 & under are FREE. For more information, please call (703) 378-0910.
Roberto Alomar is a former MLB second baseman who played for the San Diego Padres from 1988–1990, the Toronto Blue Jays from 1991–1995, the Baltimore Orioles from 1996–1998, the Cleveland Indians from 1999–2001, the New York Mets from 2002–2003, the Chicago White Sox in 2003, the Arizona Diamondbacks in 2004 and the Chicago White Sox again in 2004. Alomar is a two-time World Series champion for 1992 and 1993 plus he is a twelve-time All-Star for 1990–2001. Alomar also is a ten-time Gold Glove Award winner for 1991–1996 and 1998–2001 plus he is a four-time Silver Slugger Award winner for 1992, 1996, 1999 and 2000. Roberto Alomar was inducted into the Baseball Hall of Fame in 2011.
Sports Speakers 360 is a booking agent for pro athletes. If you would like to book Roberto Alomar for a speaking engagement, appearance or endorsement, contact a Roberto Alomar booking agent for fees at 1.855.303.5450.