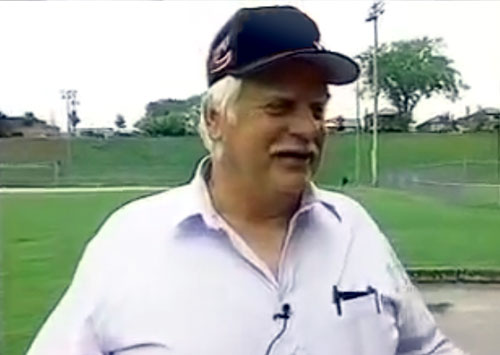 RICHMOND, VA. – Hall of Fame Pitcher and 314-game winner Gaylord Perry will headline the 5th Annual Charity Hot Stove Banquet on Wednesday, January 21st, at VCU's Stuart C. Siegel Center. The Richmond Flying Squirrels, Double-A affiliate of the San Francisco Giants annouced that Perry will be the first Hall of Fame player to attend the annual banquet and he will be joined by the 2015 Flying Squirrels Field Staff and former players. Source: Flying Squirrels.
"It's an honor to have a Hall of Famer join us for this special event," said Flying Squirrels' Vice President/COO Todd "Parney" Parnell. "The event has become such a wonderful gathering of the entire baseball community, and we are very proud that our many relationships allow us to bring together folks from so many different eras and areas. Our goal is to raise money that will help benefit kids in the City of Richmond so they can have an impactful baseball experience."
Individual tickets are available online or through the Flying Squirrels box office. Tables and sponsorship for the event are also available and all proceeds from the event will benefit Flying Squirrels Charities, a non-profit 501(C)(3) dedicated to improving the lives of children in Richmond. All celebrity guests are scheduled to attend the pre-dinner autograph session from 5:30-6:30PM. For more information, click here.
Gaylord Perry is a retired Major League Baseball right-handed pitcher. He pitched from 1962-1983 for eight different teams in his career. During a 22-year baseball career, Perry compiled 314 wins, 3,534 strikeouts, and a 3.11 earned run average. He was elected to the Baseball Hall of Fame in 1991. The teams he pitched for include: the San Francisco Giants (1962–1971), the Cleveland Indians (1972–1975), the Texas Rangers (1975–1977), the San Diego Padres (1978–1979), the Texas Rangers (1980), New York Yankees (1980), the Atlanta Braves (1981), the Seattle Mariners (1982–1983) and the Kansas City Royals (1983). He was inducted into the Bay Area Sports Hall of Fame on March 9, 2009.
Sports Speakers 360 is a booking agent for pro athletes. If you would like to book Gaylord Perry for a speaking engagement, appearance or endorsement, contact Gaylord Perry's booking agent for fees at 1.855.303.5450.