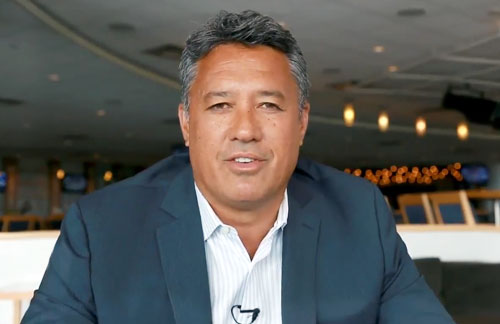 NEW YORK, NY – Retired NY Mets pitcher, sports broadcaster and 1986 World Series champion Ron Darling will appear at the Citi Mets Fan Rally on Friday, March 31, 2017. Ron Darling will make an appearance some time between 9 a.m. to 3 p.m. at the rally along with former teammate Mookie Wilson. The event will take place at Vanderbilt Hall in Grand Central Terminal, 89 E 42nd Street, New York, NY 10017. Source: Grand Central Terminal
According to the Grand Central Terminal article, there will be interactive games and prizes plus appearances by Ron Darling, Mookie Wilson and Mr. and Mrs. Met:
"The all-day event will feature interactive games and prizes, plus appearances by Mets legends Ron Darling and Mookie Wilson as well as Mr. and Mrs. Met!"
Ron Darling is a former MLB pitcher who played for the New York Mets from 1983 to 1991, the Montreal Expos in 1991 and the Oakland Athletics from 1991 to 1995. Darling is a World Series champion for the 1986 season plus he is a 1985 All-Star plus a Gold Glove Award winner for 1989. During his career he had 1,590 strikeouts and an earned run average of 3.87. Darling is currently a sports broadcaster for TBS, SNY, WPIX as well as the MLB Network.
Sports Speakers 360 is a booking agent for pro athletes. If you would like to book Ron Darling for a speaking engagement, appearance or endorsement, contact a Ron Darling booking agent for fees at 1.855.303.5450.