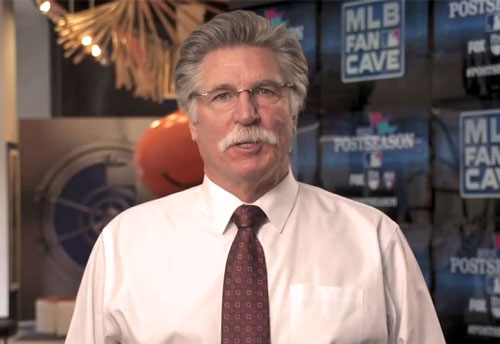 PROVO, UT. — Former MLB pitcher Jack Morris will be the keynote speaker at the third annual "First Pitch" Fundraising Dinner on Jan. 8 at the NuSkin Ballroom in Provo. The event starts at 7 p.m., with a dinner followed by a presentation of the Cameron Tuckett Award by former BYU Coach Glen Tuckett, and an address by Morris. Source: BYU Cougars.
The Cameron Tuckett Award is given annually to the player who demonstrates consistent effort in academics, citizenship and baseball from the past season. Soource: BYU Cougars. The First Pitch Dinner will also feature a silent auction and a few live auction items like memorabilia from MLB, NFL, NBA and former Cougar greats.
Jack Morris is a former Major League Baseball right-handed starting pitcher. He played in 18 big league seasons between 1977 and 1994, mainly for the Detroit Tigers, and won 254 games throughout his career. Armed with a fastball, slider, devastating forkball and a fierce competitive spirit, Morris was a five-time All-Star (1981, 1984, 1985, 1987, and 1991), and played on four World Championship teams (1984 Tigers, 1991 Twins, and 1992–1993 Blue Jays).
Morris has spent time as a color analyst for the Minnesota Twins. He also is an occasional guest on Detroit Tigers broadcasts. He also spent time in Lakeland, Florida as a part-time coach for the Detroit Tigers during spring training. In 2013, Morris joined Sportsnet as a color analyst for Toronto Blue Jays radio broadcasts, as well as making appearances on television broadcasts.
Sports Speakers 360 is a booking agent for motivational sports speakers. Jack Morris is an excellent motivational speaker and is one of our more popular keynote speakers. If you are interested in booking pro athletes like jack Morris for a speaking engagement, personal appearance or product endorsement, contact our booking agent or call 1.855.303.5450