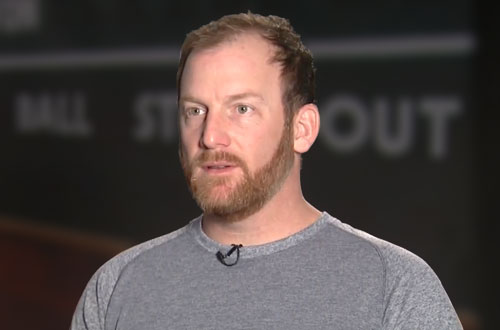 NORTHBROOK, IL – World Series champion Ryan Dempster will be at an autograph signing at the grand opening of Dick's Sporting Goods in Northbrook, IL on Saturday, September 16, 2017. Ryan Dempster will make an appearance from 1:00 p.m. to 3:00 p.m. to meet with fans and sign autographs. Fans must have a wristband and must be in the Special Appearance line prior to the start of the appearance to receive an autograph. The event will take place at Dick's Sporting Goods, Village Square Of Northbrook, 275 Skokie Boulevard, Northbrook, IL 60062. Source: Dick's Sporting Goods
According to the Dick's Sporting Goods website on Saturday there will be a free Mystery Gift Card to the first 100 adults in line:
"SATURDAY DICK'S MYSTERY GIFT CARD FREE MYSTERY GIFT CARD TO THE FIRST 100 ADULTS IN LINE. EVERY CARD'S A WINNER. YOU COULD RECEIVE THE $500 GIFT CARD!"
Ryan Dempster is a former MLB pitcher who played for the Florida Marlins from 1998–2002, the Cincinnati Reds from 2002–2003, the Chicago Cubs from 2004–2012, the Texas Rangers in 2012 and the Boston Red Sox in 2013. Dempster is a two-time All-Star for 2000 and 2008 plus he is a World Series champion for 2013.
Sports Speakers 360 is a booking agent for pro athletes. If you would like to book Ryan Dempster for a speaking engagement, appearance or endorsement, contact a Ryan Dempster booking agent for fees at 1.855.303.5450.