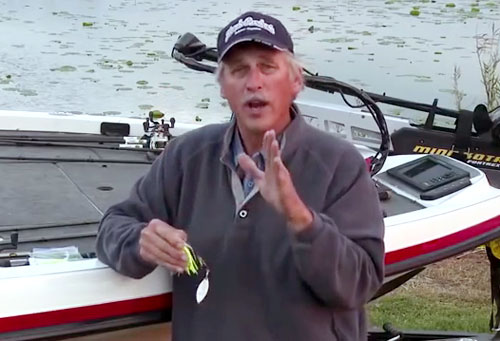 CONROE, TX – Bass fishing Hall of Famer Hank Parker has been named keynote speaker for the First Baptist Church of Conroe's annual Outdoor and Sports Banquet. The event is scheduled for Saturday, August 13, 2016 and will take place at the Lone Star Convention Center, 9055 Airport Rd, Conroe, TX 77303. Source: The Courier
According to The Courier article, the event has been an annual occurrence for more than 15 years:
"This banquet has been going on for 15-plus years," said Alan Armstrong, pastor of assimilation and church life. "A group of men in our church, back several years ago, wanted to come together around their enthusiasm for hunting and fishing, bringing the two together with some kind of an event. It started small with just a dinner, provided by the men on the committee at the church, and it's grown over the years."
Hank Parker is a well-known professional bass fisherman. He is one of only four anglers to win the event more than once. Additionally, he was the first angler to win the Grand Slam of competitive bass fishing which includes the Classic, B.A.S.S. Angler of the Year and B.A.S.S. SuperBass Tournament. Hank finished in the money in 76% of B.A.S.S. tournaments he fished. He was inducted into the Bass Fishing Hall of Fame in 2003 and the Legends of the Outdoors Hall of Fame in 2006.
Sports Speakers 360 is a booking agent for pro athletes. If you would like to book Hank Parker for a speaking engagement, appearance or endorsement, contact a Hank Parker booking agent for fees at 1.855.303.5450.