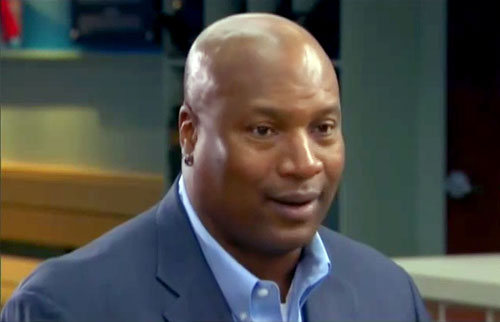 GARDEN CITY, NY – Former NFL and MLB star, Bo Jackson will be at an autograph signing at Steiner Sports in New York on Monday August 28th, 2017. Bo Jackson will make an appearance from 6:00 p.m. to 7:30 p.m. to meet and greet fans and sign autographs and memorabilia. An inscription will be included with the autograph price. The event will take place at the Steiner Sports Store, Roosevelt Field Mall, 630 Old Country Road, Garden City, NY 11530. Source: Steiner Sports
Pricing:
Any item: $169
Inscription: Included with autograph price
Allowed inscriptions are "Heisman '85" "1990 Pro Bowl
According to the Steiner Sports website the following items will not be signed:
"The following items will not be signed- Bat on Shoulder pads image, Tampa Bay items, items with C1N or Pat Sullivan, Heisman trophies, Stat jerseys, etc."
Bo Jackson is a former MLB outfielder and designated hitter who played for the Kansas City Royals from 1986-1990, the Chicago White Sox in 1991 and 1993 and the California Angels in 1994. Jackson also is a former NFL running back who played for the Los Angeles Raiders from 1987–1990. Jackson is the Heisman Trophy winner for 1985 plus he is an MLB All-Star for 1989 as well as a Pro Bowl selection for 1990.
Sports Speakers 360 is a booking agent for pro athletes. If you would like to book Bo Jackson for a speaking engagement, appearance or endorsement, contact a Bo Jackson booking agent for fees at 1.855.303.5450.