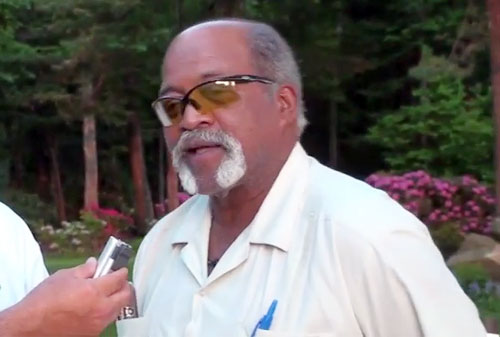 CHARLOTTE, NC – Meet former MLB pitcher and three-time All-Star Luis Tiant for an appearance and autograph signing at the Charlotte Knights minor league baseball game in Charlotte, NC on Wednesday, April 19, 2017. Luis Tiant will be inside the gates at 6:00 p.m. to meet and greet fans and sign autographs and memorabilia before the game with the Pawtucket Red Sox. The event will take place at BB&T Ballpark, 324 South Mint Street, Charlotte, NC 28202. Source: Charlotte Knights News
According to the Charlotte Knights News article, fans will have a chance to meet Luis Tiant when the gates open at 6:00 p.m. Be sure to arrive early. Admission tickets are required.
"Gates are set to open at 6:00 p.m. on Wednesday, April 19th and all fans will have a chance to meet the three-time American League All-Star before the club's 7:05 p.m. game against the Pawtucket Red Sox"
Luis Tiant is a former MLB pitcher who played for the Cleveland Indians from 1964–1969, the Minnesota Twins in 1970, the Boston Red Sox from 1971–1978, the New York Yankees from 1979–1980, the Pittsburgh Pirates in 1981 and the California Angels in 1982. Tiant is a three-time All-Star for 1968, 1974 and 1976 plus he is two-time American League ERA leader for 1968 and 1972. Luis Tiant was inducted into the Boston Red Sox Hall of Fame in 1997.
Sports Speakers 360 is a booking agent for pro athletes. If you would like to book Luis Tiant for a speaking engagement, appearance or endorsement, contact a Luis Tiant booking agent for fees at 1.855.303.5450.