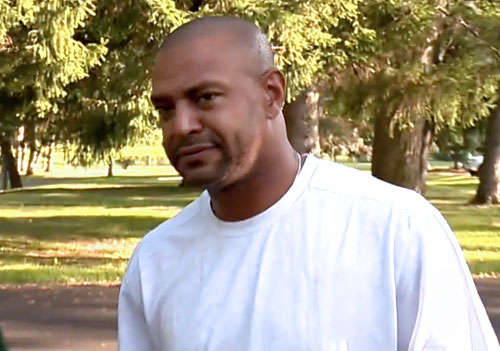 GREEN BAY, WI – Join Super Bowl XXXI champion Antonio Freeman at the Green Bay Packers vs. Chicago Bears tailgate party on Thursday, September 28, 2017. Antonio Freeman will make an appearance at the pre-game festivities starting 3 hours before kickoff, which is scheduled for 5:25 p.m. The event will take place at the Hall of Fame Chophouse, 1004 Brett Favre Pass, Green Bay, WI 54304. Source: Event USA
To purchase tickets for the event please visit this link: http://eventusa.com/green-bay-packers-tailgate-party/
According to the Event USA website the tailgate party will be held outside at the Hall of Fame Chophouse (formerly Brett Favre's Steakhouse):
"Starting 3 hours before kickoff, it's held outdoors just 2 blocks from historic Lambeau Field at the all NEW Hall of Fame Chophouse formerly Brett Favre's Steakhouse in Green Bay."
Antonio Freeman is a former NFL wide receiver who played for the Green Bay Packers from 1995–2001, the Philadelphia Eagles in 2002, the Green Bay Packers again in 2003 and the Miami Dolphins during training camp in 2004. Freeman retired with the Packers after signing with the team in 2007. Freeman is a Super Bowl champion for Super Bowl XXXI plus he is a Pro Bowl selection for 1998. Freeman also is a First-team All-Pro for 1998 plus he is the NFL receiving yards leader for 1998. Antonio Freeman was inducted into the Green Bay Packers Hall of Fame in 2009.
Sports Speakers 360 is a booking agent for pro athletes. If you would like to book Antonio Freeman for a speaking engagement, appearance or endorsement, contact an Antonio Freeman booking agent for fees at 1.855.303.5450.