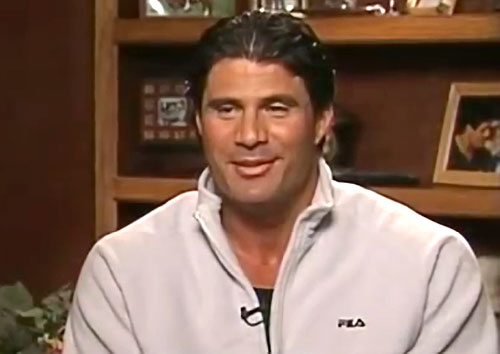 MACON, GA – Retired MLB Star Jose Canseco will be the keynote speaker at the 2017 First Pitch Classic on Tuesday, February 7, 2017. The ninth annual event will be sponsored by Macon Occupational Medicine and will benefit the university's baseball program. The event will take place at Hawkins Arena, 1400 Coleman Avenue Macon, GA 31201. Source: Mercer University
According to the Mercer University article the event will begin with an autograph session with Jose Canseco:
"An autograph session at 5:30 p.m. opens the night, followed by dinner at 7 p.m. … Canseco joins a long list of decorated guest speakers who have headlined past First Pitch Classics at Mercer."
Jose Canseco is a retired MLB outfielder and designated hitter who played for the Oakland Athletics from 1985 to 1992, the Texas Rangers from 1992 to 1994, the Boston Red Sox from 1995 to 1996, the Oakland Athletics in 1997, the Toronto Blue Jays in 1998, the Tampa Bay Devil Rays from 1999 to 2000, the New York Yankees in 2000 and the Chicago White Sox in 2001. Canseco is a two-time World Series champion for 1989 and 2000 and a six-time All-Star for 1986, 1988 through 1990 and for 1992 and 1999.
Sports Speakers 360 is a booking agent for pro athletes. If you would like to book Jose Canseco for a speaking engagement, appearance or endorsement, contact a Jose Canseco booking agent for fees at 1.855.303.5450.