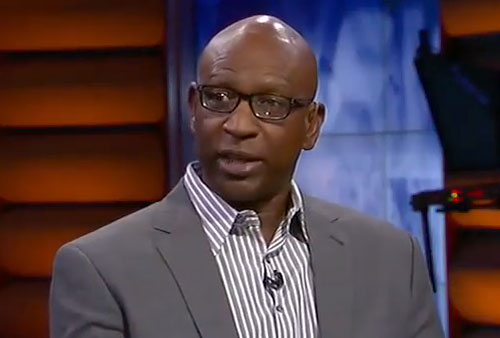 CANTON, OH – Pro Football Hall of Famer Eric Dickerson will be at an autograph signing in Canton, OH on Friday, August 4, 2017. Eric Dickerson will make an appearance from 3:30 p.m. to 4:30 p.m. to meet and greet fans and sign auotgraphs and memorabilia at the The HOF Sports Card Show. The event will be hosted by The Philadelphia Connection (TPC) and will take place at Meyer's Lake Ballroom, 3218 Parkway St NW, Canton, OH 44708. Source: TPC
HOF Sports Card Show Eric Dickerson Pricing:
Any Item: $80 (HOF inscription free)
Additional inscriptions: $15 each
Eric Dickerson is a former NFL running back who played for the Los Angeles Rams from 1983–1987, the Indianapolis Colts from 1987–1991, the Los Angeles Raiders in 1992 and the Atlanta Falcons in 1993. Dickerson is a six-time Pro Bowl selection for 1983, 1984 and 1986–1989 plus five-time First-team All-Pro for 1983, 1984 and 1986–1988. Dickerson was named NFL/NFC Rookie of the Year plus NFL Offensive Rookie of the Year for 1983 as well as NFL Offensive Player of the Year for 1986. Dickerson was inducted into the Pro Football Hall of Fame in 1999.
Sports Speakers 360 is a booking agent for pro athletes. If you would like to book Eric Dickerson for a speaking engagement, appearance or endorsement, contact an Eric Dickerson booking agent for fees at 1.855.303.5450.