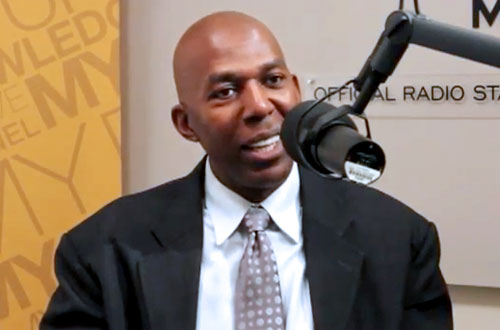 SPRINGFIELD, MA – NCAA champion Thurl Bailey will be at the Basketball Hall of Fame for an appearance and autograph signing on Tuesday, August 15, 2017. Thurl Bailey will make an appearance at 1:00 p.m. to meet and greet fans and sign autographs at the museum's 60 Days of Summer. The appearance is free of charge to museums guests and the autograph signing is included with the required admission fee. Outside items are not usually not allowed but in case there is an exception to the rule fans may wish to bring a personal item to be signed. The event will take place at the Naismith Memorial Basketball Hall of Fame, 1000 Hall of Fame Avenue, Springfield, MA 01105. Source: Naismith Memorial Basketball Hall of Fame
According to the Naismith Memorial Basketball Hall of Fame website, the Thurl Bailey appearance at the museum's 60 Days of Summer program will include an autograph signing:
"All July and August, the Hall of Fame will host various appearances … FREE of charge to all museums guests! Each player appearance begins promptly at 1:00pm and will include an autograph signing unless otherwise noted …"
Thurl Bailey is a retired NBA player who played for the Utah Jazz from 1983–1991 and the Minnesota Timberwolves from 1991–1994. From 1994–1998 Bailey played in the Greek League followed by the Italian League before returning to the the Utah Jazz in 1999. Bailey is an NCAA champion for 1983 plus he was First-team All-ACC in 1983. He was also NBA All-Rookie First Team for 1984 plus he was awarded the J. Walter Kennedy Citizenship Award for 1989. Bailey is currently a broadcast analyst for the Utah Jazz and the University of Utah as well as a a public speaker, an actor, and a singer/songwriter.
Sports Speakers 360 is a booking agent for pro athletes. If you would like to book Thurl Bailey for a speaking engagement, appearance or endorsement, contact a Thurl Bailey booking agent for fees at 1.855.303.5450.