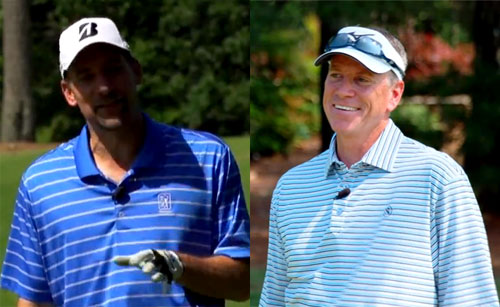 DULUTH, GA – Former Atlanta Braves pitchers John Smoltz and Tom Glavine competed for charity in a round of golf along with Super Bowl champ, Kevin Butler in the Novelis Celebrity Challenge at the PGA Tour Champions Tour on Saturday, April 16, 2016. The event, which benefited Children's Healthcare of Atlanta, was part of the 2016 Mitsubishi Electric Classic and was held in partnership with the Greater Gwinnett Championship. The PGA Tour Champions Tour event, sponsored by Novelis, was hosted by TPC Sugarloaf in Duluth, GA. Source: Examiner.com
According to the Examiner.com article Phil Martens, President and Chief Executive Officer of Novelis had the following comment about the event:
"Most importantly, we are happy to support the important work of Children's Healthcare of Atlanta, right here in our hometown."
So who won the golf game? This is what the Examiner.com article had to say:
"The players got around the course pretty well, each having some highlights along the way, but in the end it was Team Butler coming out on top."
Watch video with John Smoltz and Tom Glavin discussing golf:
John Smoltz is the former pitcher for the Atlanta Braves. He was predominantly known as a starter and is former Cy Young Award winner. He is the only pitcher in Major League history to top both 200 wins and 150 saves. On April 22, 2008 when he struck out Felipe Lopez in the third inning against the Washington Nationals, Smoltz became the 16th member of the 3,000 strikeout club.
Tom Glavine is a retired left-handed pitcher. With 164 victories during the 1990s, Glavine was the second winningest pitcher in the National League, second only to teammate Greg Maddux's 176. He was a five-time 20-game winner and two-time Cy Young Award winner, and one of only 24 pitchers (and just 6 left-handers) in major league history to earn 300 career wins.
Sports Speakers 360 is a booking agent for pro athletes. If you would like to book John Smoltz or Tom Glavine for a speaking engagement, appearance or endorsement, contact a John Smoltz or Tom Glavine booking agent for fees at 1.855.303.5450.