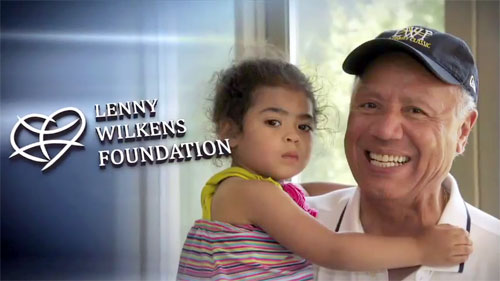 BELLEVUE. WA. — Lenny Wilkens Foundation's 23rd annual Celebrity weekend charity dinner auction was held on August 7 and 8 at the Hyatt Regency in Bellevue. About 800 invited guests flocked to the event which included business, civic and community leaders mixed with sports and entertainment celebrities. Source: Puget Sound Business Journal.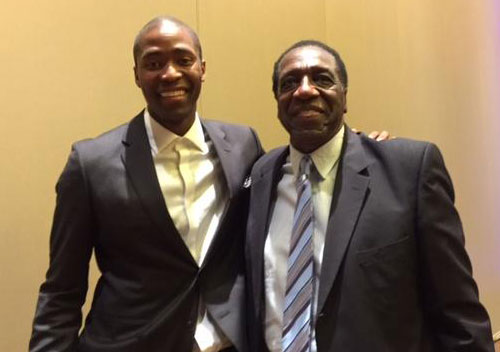 Basketball legend Meadowlark Lemon summed it up best when he said, "Because when Lenny calls, we will always support him." And he is right. A sampling of some of the stars present at the gala dinner auction at the Hyatt Regency in Bellevue: Nate Burleson, Kenny Mayne, Spencer Haywood, Corey Dillon, Gus Williams, Jamal Crawford, Dale Ellis, Sam McCullum, Slick Watts, Jason Terry, Nesby Glasgow, Lawyer Milloy, Duff McKagen, John Egan and of course Lemon. And that's just the tip of the iceberg. The event raised more than $500,000 with still more money still pouring in. Brigit Graham, president of the foundation was thrilled. "I thought it was a fine turnout," she said. "And now more people know our mission — health care and education for all children, regardless of financial need."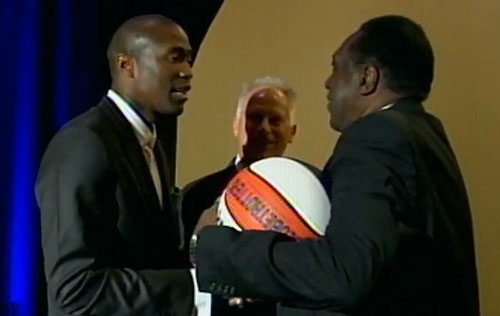 The night was tipped-off by auctioning off a game of "PIG" with Hall of Famer, Meadowlark Lemon, to be played right there in the Bellevue Hyatt Ballroom. The auction item was won by NBA star, Jamal Crawford, with all of the proceeds benefitting the Odessa Brown Children's Clinic. The game was live commentated by ESPN's Kenny Mayne.
Watch the video:
What the crowd did not hear was Crawford's quiet comments to Lemon at end of the game- how he had grown up idolizing him and how grateful he was to have gotten to meet him at the gala.
Mayne, and his co-emcee ESPN commentator Nate Burleson were unable to quiet the crowd at the start of the program…until, that is, they called Wilkens up on to the stage. Then you could have heard a pin drop. It was memorable hearing Wilkens talk with passion about being able to help children in need and express his gratitude for the work of the Odessa Brown Children's Clinic. And he freely expressed his love for the children and for this community.
Sports Speakers 360 is a booking agent for motivational sports speakers. If you are interested in booking pro athletes like Meadowlark Lemon or Lenny Wilkens for a speaking engagement or  personal appearance, call 1.855.303.5450