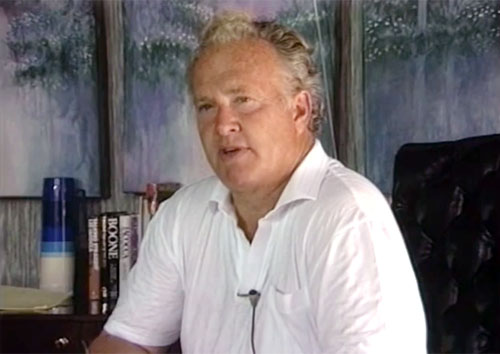 CHANTILLY, VA – Join Football legend and Hall of Famer Paul Hornung where he will meet and greet fans and sign autographs on Sunday October 16, 2016. The event will take place at The Dulles Expo Center, 4320 Chantilly Shopping Center Chantilly, VA 20151. Source: CSA Shows
The Show at Chantilly will take place Friday through Sunday, October 14th to the 16th, 2016. According to the CSA Shows website admission on Friday is free between 6:00 p.m. to 8:00 p.m. and also free with Advance Ticket Purchase. Cost of admission on Friday from 2:00 p.m. to 6:00 p.m. will be $5.
On Saturday admission is free between 3:00 p.m. to 5:00 p.m. and the cost of admission is $10 from 9:00 a.m. to 3:00 p.m.
On Sunday admission is free between 2:00 p.m. and 4:00 p.m. and the cost of admission is $10 from 10:00 a.m. to 2:00 p.m.
Weekend Passes are also available either $15 in advance or $20 at the door. Admission is free for children 12 years old or under.
Paul Hornung Autograph Pricing:
Small Flat/BB's: $50
Large Flat: $50
Mini Item/Equipment: $50
Premium: $60
Inscription: 1 Free/$20
Photo Op: $50
Photo ops will be taken by a professional photographer. An inscription ticket must be accompanied by an autograph ticket. Please visit the CSA Shows Guests, Schedule and Pricing page for complete details and full descriptions of small flats, large flats, mini items, premium items, inscriptions and other important information.
Hall of Fame super star running back and Super Bowl winner Paul Hornung played for the Green Bay Packers from 1957-62 and 1964-66. Hornung was one of the most versatile players ever to play the game. He played many positions including halfback, quarterback and place kicker. Hornung is one of the greatest all-purpose backs to ever play the game. Not only could Hornung run, he was a excellent passer, receiver and blocker. Hornung was an excellent all-around athlete who played college basketball, but is best known for his career as a football player for the Packers. Hornung won the Heisman Trophy in 1956 while at Notre Dame and he also won the first Super Bowl in 1967.
Sports Speakers 360 is a booking agent for pro athletes. If you would like to book Paul Hornung for a speaking engagement, appearance or endorsement, contact a Paul Hornung booking agent for fees at 1.855.303.5450.