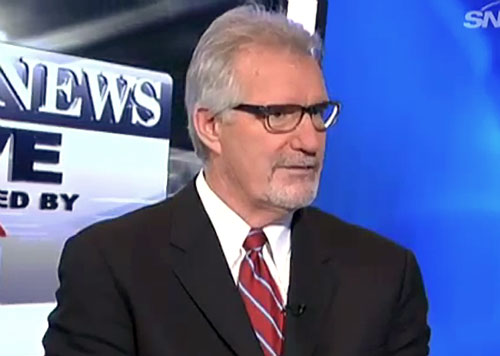 MANSFIELD, MA – Meet Hockey Hall of Famer and Four-Time Stanley Cup champion Clark Gillies at the Mansfield, MA 2 Day Memorabilia Show and autograph signing on Sunday, May 28, 2017. Clark Gillies will make an appearance from 11:30 a.m. to 1:00 p.m. to meet and greet fans and sign autographs and memorabilia. The event will take place at the Holiday Inn, 31 Hampshire Street, Mansfield, MA 02048. Source: Cardboard Promotions
Pricing:
Any Item: $29.99
Inscriptions: $5
According to the Cardboard Promotions website, show hours are 8:45 a.m. to 2:45 p.m., admission is $2, free for children under 12 plus adults free after 12:45 plus there will be free hourly door prizes:
"Free Hourly Door Prizes…..Hours of 8:45 am to 2:45 pm….. 80+ vendor tables, $2 admission, under 12 free, free after 12:45"
Clark Gillies is a retired NHL left wing who played for the New York Islanders from 1974-1986 and the Buffalo Sabres from 1986-1988. Gillies is a four-time Stanley Cup champion for 1979–1980, 1980–1981, 1981–1982 and 1982–1983. In his career that spanned 958 games Gillies scored 319 goals, 378 assists, and 1023 penalty minutes. He was elected to the Hockey Hall of Fame in 2002.
Sports Speakers 360 is a booking agent for pro athletes. If you would like to book Clark Gillies for a speaking engagement, appearance or endorsement, contact a Clark Gillies booking agent for fees at 1.855.303.5450.