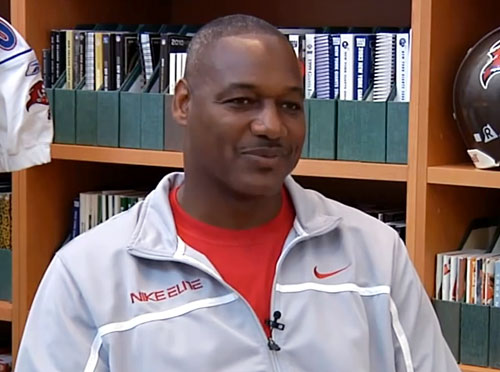 PENSACOLA, FL – Pro Football Hall of Famer Derrick Brooks has been named as the keynote speaker for the Southern League All-Star and Hall of Fame luncheon on Tuesday, June 20, 2017. Derrick Brooks will make an appearance between 11:30 a.m. to 1:00 p.m. and deliver the keynote address to Southern League All-Star teams in attendance. The event will take place at Skopelos at New World, 600 S Palafox St, Pensacola, FL 32502. Source: Pensacola News-Journal
According to the Pensacola News-Journal article the event is to honor the induction of Tom Glavine, Tony LaRussa and Gabe Kapler into the Southern League Hall of Fame. Cost to attend is $50 per-person:
"Designated as the Hall of Fame Luncheon, as part of the 41st annual Southern League All-Star game in Pensacola, the event honors selection of Tom Glavine, Tony LaRussa and Gabe Kapler as Southern League Hall of Fame."
Derrick Brooks is a retired NFL linebacker who played for the Tampa Bay Buccaneers for his entire professional career from 1995–2008. In 2011 After his playing career Brooks became co-owner and president of the Tampa Bay Storm. Brooks is a Super Bowl champion for Super Bowl XXXVII plus he is an eleven-time Pro Bowl selection for 1997–2006 plus 2008. Brooks also is a nine-time All-Pro for 1997–2005. Derrick Brooks was inducted into the Pro Football Hall of Fame in 2014 plus he was inducted into the College Football Hall of Fame in 2016.
Sports Speakers 360 is a booking agent for pro athletes. If you would like to book Derrick Brooks for a speaking engagement, appearance or endorsement, contact a Derrick Brooks booking agent for fees at 1.855.303.5450.