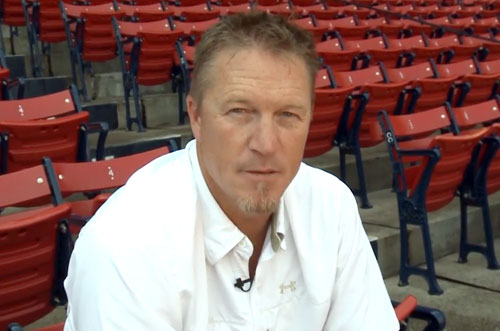 ROCHESTER, NY – Four-time World Series Champ Mike Timlin will make an autograph appearance at the Rochester Red Wings vs. Charlotte Knights minor league game on Wednesday, July 19, 2017. Mike Timlin will sign autographs two different times from 6:00-6:45 p.m. and from 7:15-8:00 p.m. An admission ticket is required and the game starts at 7:05 p.m. The event will take place at Silver Stadium, 1 Morrie Silver Way, Rochester, NY 14608. Source: Rochester Red Wings
According the the Rochester Red Wings website Mike Timlin was an 18-year Major League relief pitcher who won four World Series titles:
"18-year Major League relief pitcher Mike Timlin will be here signing autographs from 6-6:45 pm and 7:15-8 pm. Timlin won two World Series titles with the Blue Jays ('92 & '93) and two with the Red Sox ('04 & '07)."
Mike Timlin is a former MLB relief pitcher who played for the Toronto Blue Jays from 1991–1997, the Seattle Mariners from 1997–1998, the Baltimore Orioles from 1999–2000, the St. Louis Cardinals from 2000–2002, the Philadelphia Phillies in 2002 and the Boston Red Sox from 2003–2008. Timlin is a four-time World Series champion for 1992, 1993, 2004 and 2007.
Sports Speakers 360 is a booking agent for pro athletes. If you would like to book Mike Timlin for a speaking engagement, appearance or endorsement, contact a Mike Timlin booking agent for fees at 1.855.303.5450.