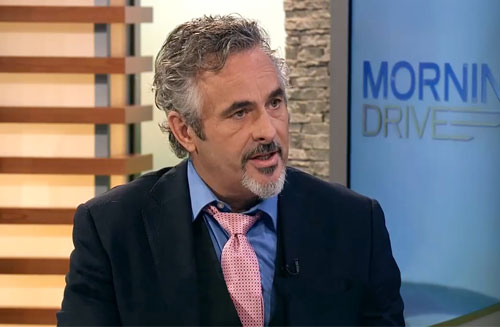 USGOLFTV.COM – Former pro golfer and analyst David Feherty made an appearance on the Morning Drive TV Show morning with Gary Williams, Charlie Rymer and host Cara Robinson. The show aired on August 6, 2015 where Feherty provided commentary on golfers like Rory McIlroy, Jordan Spieth and Tiger Woods. Source: U.S. Golf TV
According to the U.S. Golf TV article Feherty has become an authoritative voice for the game of golf:
"Host of the hit talk show 'Feherty,' he's become one of the authoritative voices in the game of golf. … He prys conversation from these popular figures that no one else seems to have the ability to. It's incredible."
David Feherty is a former pro golfer on the European Tour and PGA Tour. He now works as a writer and broadcaster with CBS Sports and the Golf Channel. In 1997, Feherty retired from the tours and joined CBS Sports as an on-course reporter and golf analyst. Feherty is a contributor to Golf Magazine and has his own column in the back of the magazine called Sidespin. He is also the New York Times and Booksense bestselling author of four books, A Nasty Bit of Rough, Somewhere in Ireland a Village Is Missing an Idiot, An Idiot for All Seasons, and David Feherty's Totally Subjective History of the Ryder Cup.
Sports Speakers 360 is a booking agent for pro athletes. If you would like to book David Feherty for a speaking engagement, appearance or endorsement, contact a David Feherty booking agent for fees at 1.855.303.5450.