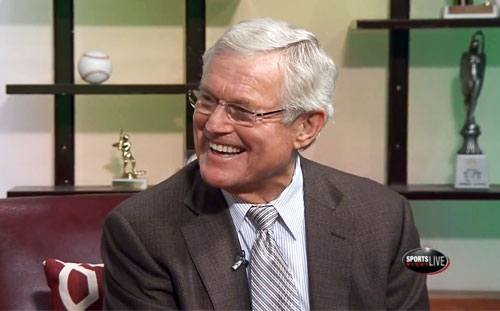 CALISTOGA, CA – Former Philadelphia Eagles coach Dick Vermeil will be the keynote speaker at the Third Annual Wake Up Your Heart Calistoga Breakfast for Kids. The event, hosted by Boys & Girls Clubs of St. Helena and Calistoga is scheduled to be at the Butler Pavilion on April 8, 2016 at the Napa County Fairgrounds in Calistoga, CA. Source: The Weekly Calistogan.
The president of the Boys & Girls Clubs, Scott LeStrange, is a friend of Vermeil and arranged to have him speak at the event. According to development and marketing coordinator, Caiti Dorow, about 200 people are expected for this year's breakfast. Vermeil is also expected to sign autographs after his talk.
The Weekly Calistogan article had this to say about Vermeil:
"In all three of his stops as an NFL head coach, Vermeil has taken every team — Philadelphia, St. Louis and Kansas City, each of which had a losing record before he arrived — and brought them to the playoffs by his third season at the helm."
Dick Vermeil is a former head coach for the Philadelphia Eagles (1976–1982), St. Louis Rams (1997–1999) and Kansas City Chiefs (2001–2005). He is in the Sid Gillman coaching tree and has coached at every level. Vermeil owns the distinction of being named "Coach of the Year" on four levels: High School, Junior College, NCAA Division I and Professional Football.
Sports Speakers 360 is a booking agent for pro athletes. If you would like to book Dick Vermeil for a speaking engagement, appearance or endorsement, contact a Dick Vermeil booking agent for fees at 1.855.303.5450.