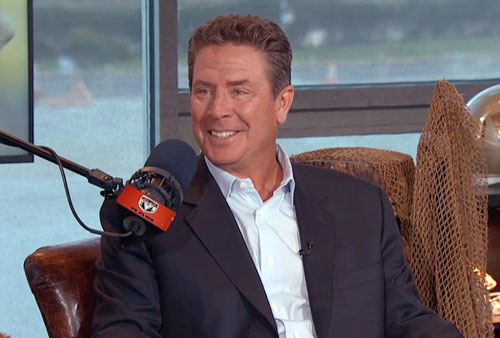 WINNIPEG — Former Miami Dolphin quarterback and Super Bowl legend Dan Marino has been named the keynpte speaker at the 44th annual Rady JCC Sports Dinner on June 21 at the RBC Convention Centre. Source: Global News.
"Dan Marino has a powerful story to tell, not only one of incredible success in the NFL, but also one of raising a son with autism and making a huge difference in the special needs community," Rady JCC Executive Director Gayle Waxman said in a media release. "He exemplifies the values of the Rady JCC and what this dinner aims to support, and is sure to be a draw for sports fans and beyond."
Dan Marino is nine-time Pro Bowler (1983-87, 1991-92, 1994-95) who played in 18 post-season playoff games and led the Miami Dolphins to the Super Bowl in 1985 against the San Francisco 49ers. Marino won the Dolphins MVP Award 12 times and the team has since named the award after him. Hall of Famer Dan Marino played his entire career for the Miami Dolphins and is considered one of the most prolific passing quarterbacks in NFL history.
Sports Speakers 360 is a booking agent for pro athletes. If you would like to book Dan Marino for a speaking engagement, appearance or endorsement, contact Dan Marino's booking agent for fees at 1.855.303.5450