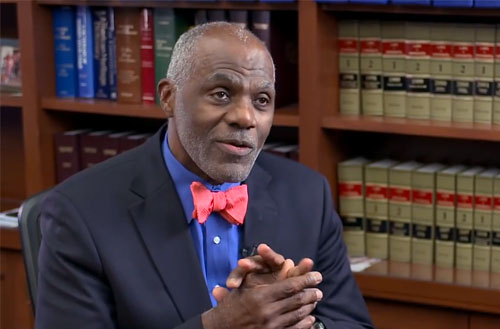 MINNEAPOLIS, MN – Former Minnesota Vikings defensive lineman, Pro Football Hall of Famer and Associate Justice for the Minnesota Supreme Court, Alan Page hosted the 29th annual Page Education Foundation All-Star Benefit Gala on Saturday, September 10, 2016. The event took place at the U.S. Bank Stadium, 401 Chicago Ave, Minneapolis, MN 55415. Source: Scout.com
The purposes of the fundraiser was to help support college students financially with their academic goals, to foster positive mentor relationships and to encourage role models for children.
According to the Scout.com article Page was not only able to dominate on the football field, he is also a philanthropist who does positive things for future generations:
"Asked what he is most proud of in his life – as a football player, lawyer, Minnesota Supreme Court justice and philanthropist doing positive things for future generations, Page had a hard time figuring out an answer because, while beloved by Vikings fans of his generation who actually saw him dominate on a week-to-week basis, he has done so much more for society in general than he ever did for football fans."
Alan Page is an associate justice of the Minnesota Supreme Court and a member of both the College Football Hall of Fame and the Pro Football Hall of Fame. Page graduated from Central Catholic High School in 1963 and received a B.A. in political science from the University of Notre Dame in 1967 and a J.D. from the University of Minnesota Law School in 1978. Page is married to Diane Sims Page and is the father of four children.
Sports Speakers 360 is a booking agent for pro athletes. If you would like to book Alan Page for a speaking engagement, appearance or endorsement, contact an Alan Page booking agent for fees at 1.855.303.5450.